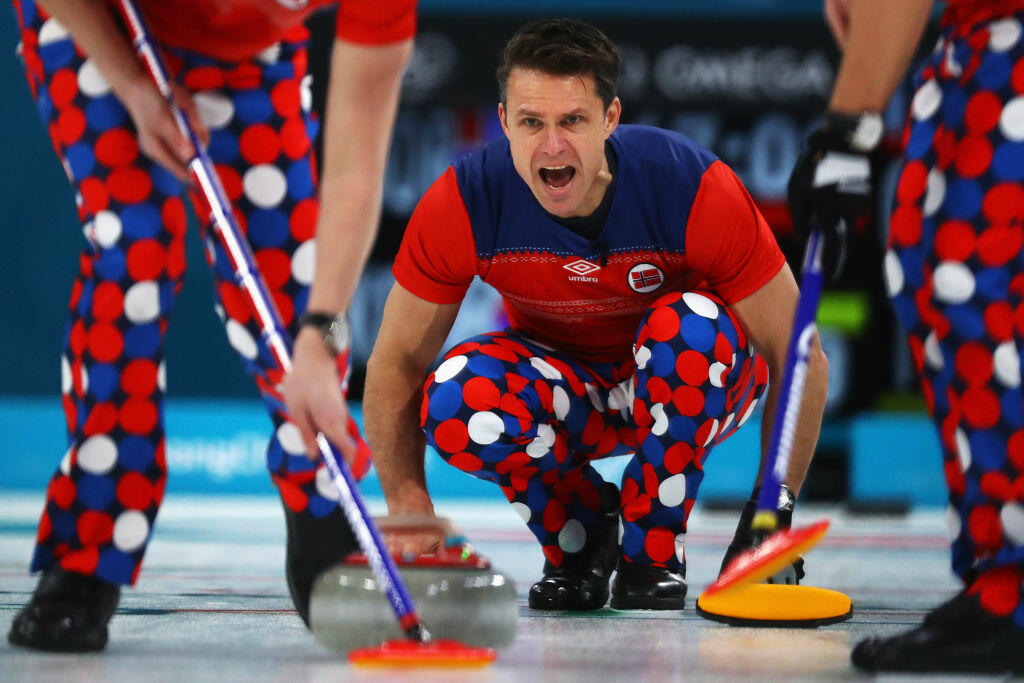 Have you been enjoying Curling on the Olympics? Well this weekend you can try it out at the Albany Curling Club open house! Disclaimer...the fancy pants are not included. Actually I've tried this out at the Albany Curling Club and it's a lot of fun. It's been a little while since I've been there, but If I remember correctly they have kind of a club area with a bar. Gotta like that.
The open house is today (Fri) 6p-9pm, Sat 10am-4pm & Sun 10am-4pm at 117 West McKown Road in Albany. Click here to get more on how to "Be a Rock Star".
If you go down to the second picture on that page, the guy on the left is Robbie who works in our office. I had no idea he was a curler!
photo: getty images
Here's is out buddy Robbie our local iHeart Media Curling corespondent telling us a little more.