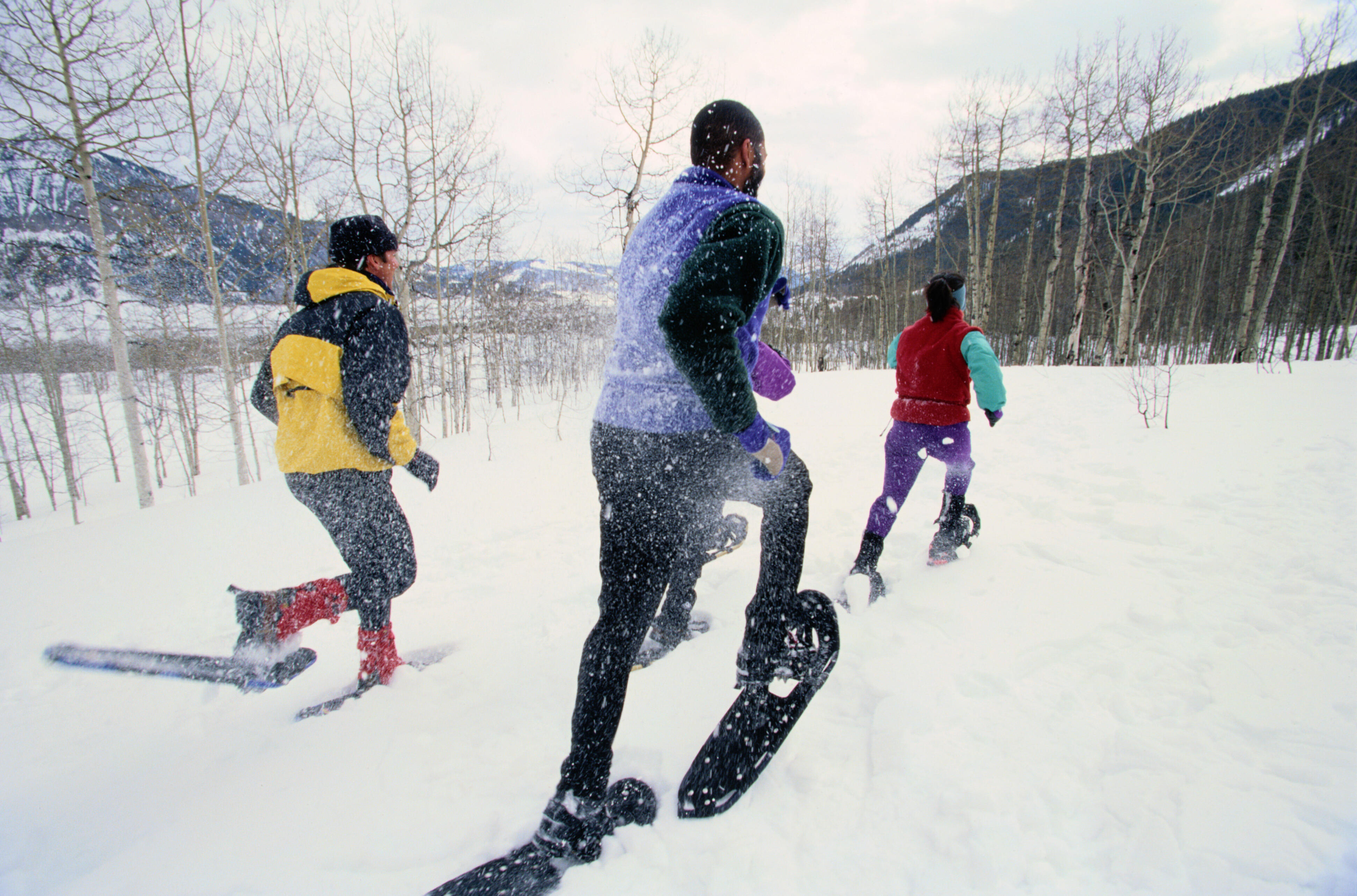 I've just sitting at home in a blanket waiting for Spring, perhaps it's time to embrace winter a little bit. Tomorrow (Sat 1/26) Grafton Lakes State Park is having their annual Winterfest. If I remember the last few years, the weather hasn't cooperated much, but I think you are in luck this year. Should be some snow & ice and warm enough to be out in it...low 40s.
They will have snow shoe races (this should be an Olympic event...just sayin'), there is a Polar Plunge (I'll just watch), you can ride your fat tire bike on the trails and there will even be a snow ball throwing contest.
You can find out about it all here. Have some fun and maybe some hot chocolate...with marshmallows...lots and lots of marshmallows...mmm...marshmallows...
photo: getty images