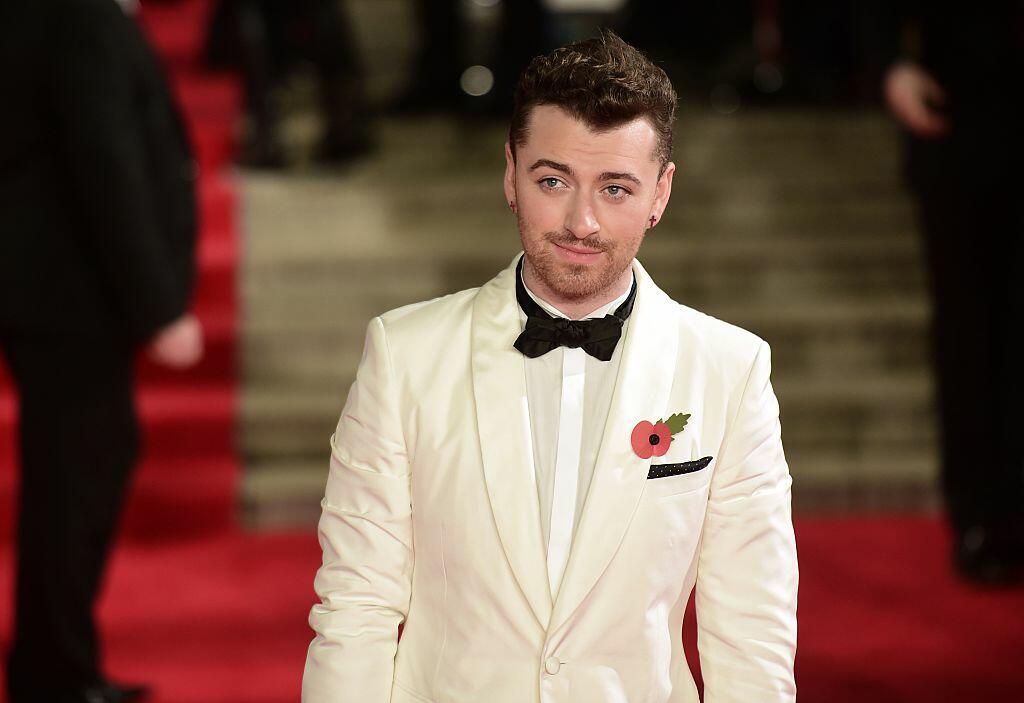 That's Smith...Sam Smith. He might be a good James Bond.
When Sam Smith reemerged with new music I didn't come back with that big wave in his hair. He chopped it all off and looks quite a bit different to me. I thought it was a "signature" hair thing but I guess not. If you haven't seen his new do yet it's below...along with a robe I guess he's pretty fond of.
This picture makes me smile. I think he likes it too.
photo: getty images