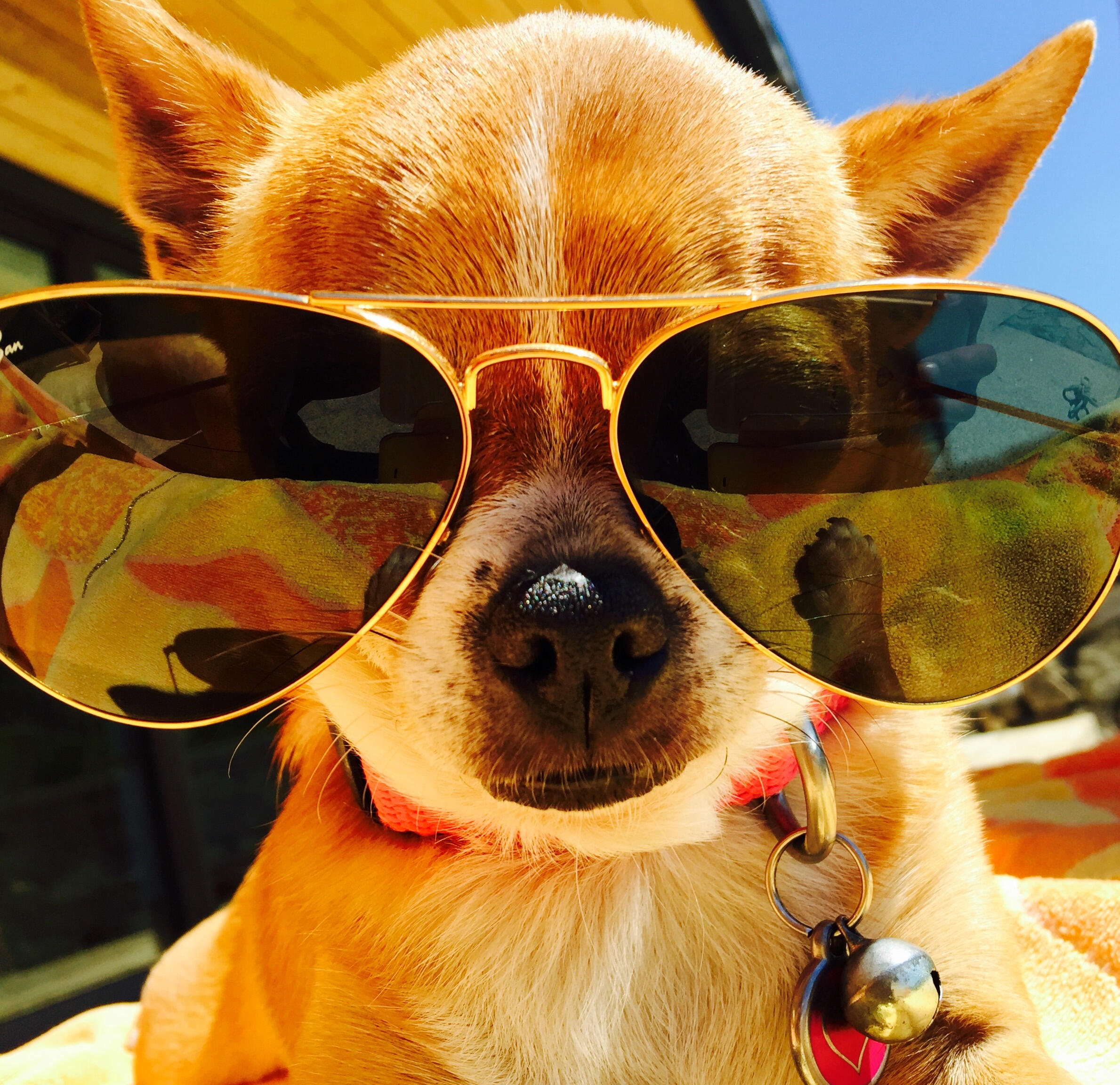 Let's face it. Some of us look cooler than others in their sunglasses. Who knew that you are supposed to pick your sunglasses by the shape of your face and not by what is in the $5 rack?
First you have to figure out the shape of your face. Is it round, oval, square, maybe heart shaped? I guess mine is kind of an oval. Top Gun here I come! Our little friend here should be staying away from Cats Eye glasses...for multiple reasons.
Anyway figure yours out and click here to see what kind of glasses & sunglasses will look best on you.
photo: getty images.