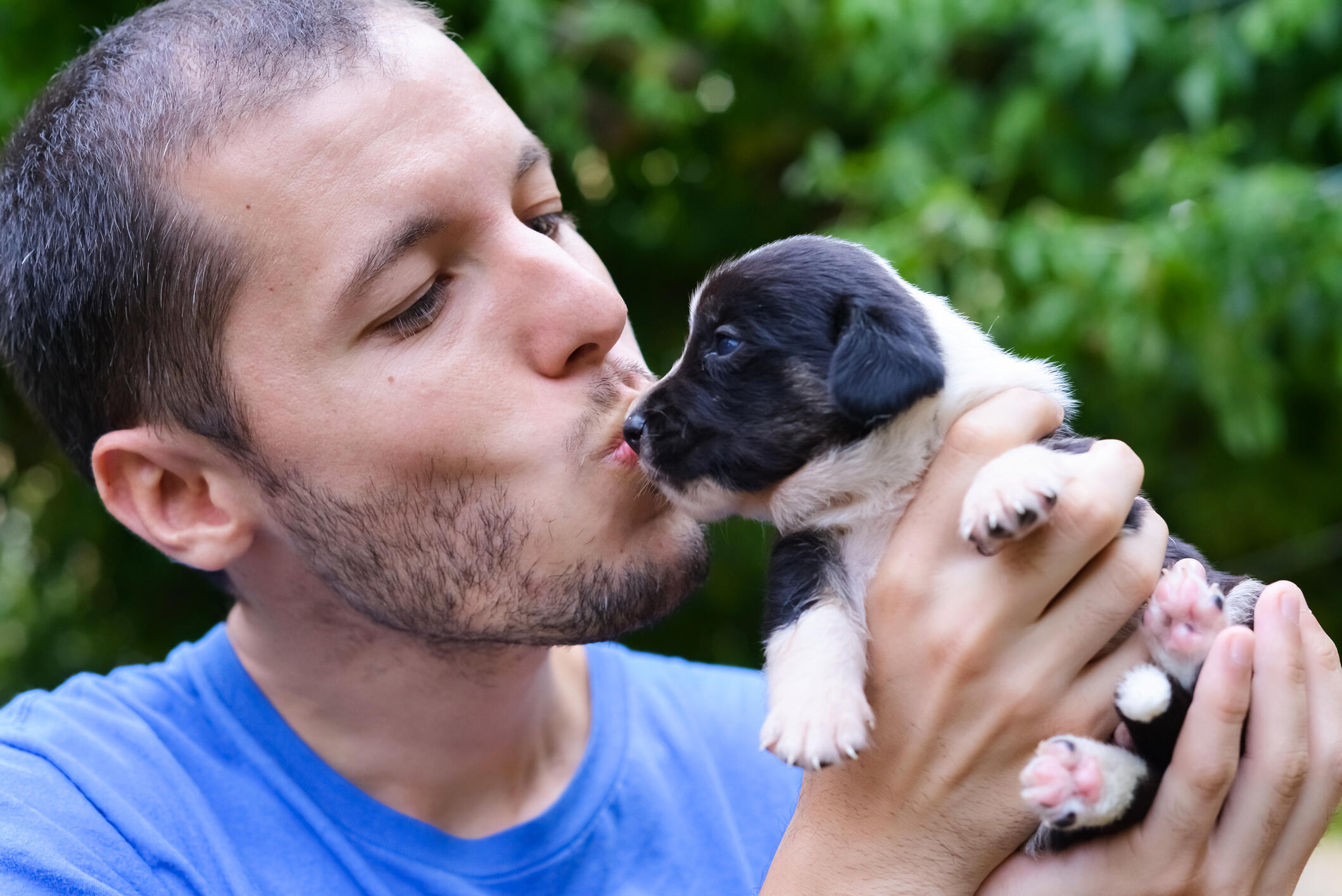 I know they are so cute but kissing your pet on the mouth can be a big relationship deal breaker! About 20% of guys say no way and one in four women say no way. This is probably where the hardy doggie handshake comes in.
Does your pet sleep with you? That's an issue too. Those aren't the worst of the Pet Deal Breakers. Click the link below to the list.
If you are dating, which of these pets will be the least likely to get you a second date? A Snake, a spider, chicken or a goat?
The answers to all of your Pet Deal Breaker questions are right here.
photo: getty images