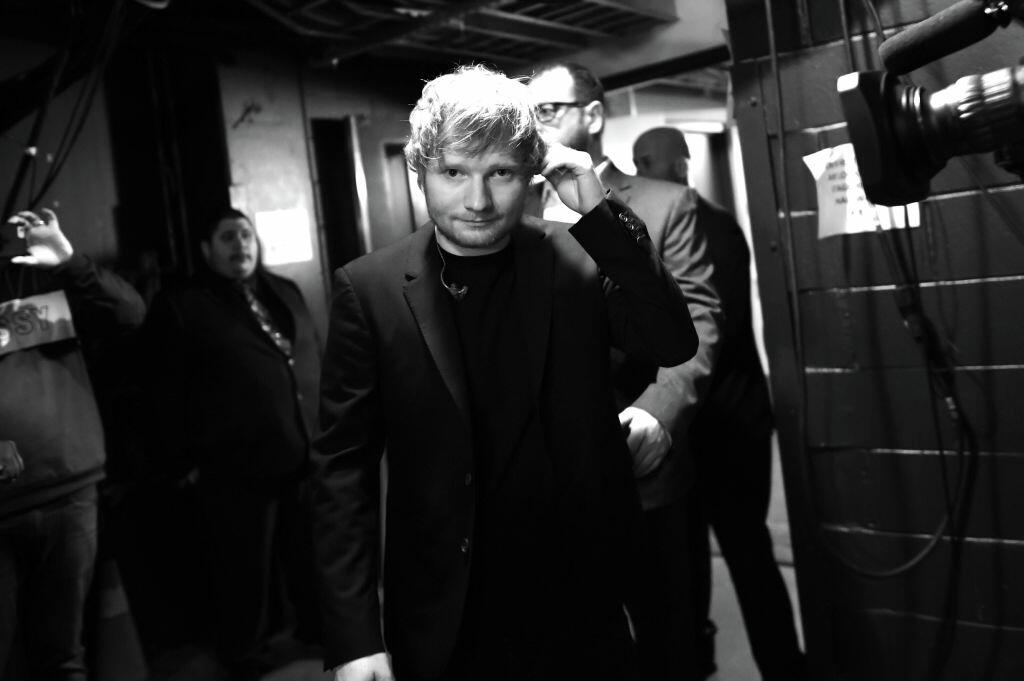 Here is the latest. Last week Russell Crowe said something about Ed Sheeran and his "fiancee" Cherry Seaborn in an interview. The rumors started flying that Ed & Cherry were engaged. Well Ed set the record straight in an interview while touring in Brazil.
He said that Russell had only met Cherry once and just kind of assumed they were engaged. Ed said that he got an email from Russell saying he was sorry for the mix up. Ed said no they are not engaged.
That brings me to wondering how awkward it must be talking to Cherry about it. Ed seems like roll with the punches somewhat impulsive kind of guy. I'm half expecting him to just say something like "hey everybody is thinking it already, let's just do this" and then heading to an Elvis chapel in Vegas. Stranger things have happened...like the lion tattoo.
Here's more on the new interview
In the meantime let's just enjoy his new song. I love it, how about you?
photo: getty images