I like bananas. I have one almost every morning. I'm really the only one in the house that eats them. Other people in the house are more into apples, oranges, watermelon and berries. I eat them too but bananas are my favorite.
I'm not really trying to be healthy or anything I just like bananas. We usually get a bunch on Saturday with the rest of the groceries. If I skip a day or two the bananas get a little over ripe. Turns out that might be when they are best for you so even thought today is National Banana Bread day, don't mash up your bananas quite yet.
I'd like to believe bananas are like people and wine. They get better with age. OK I"m not so sure how good the one on the far left is for you but... See what's going on with your banana here.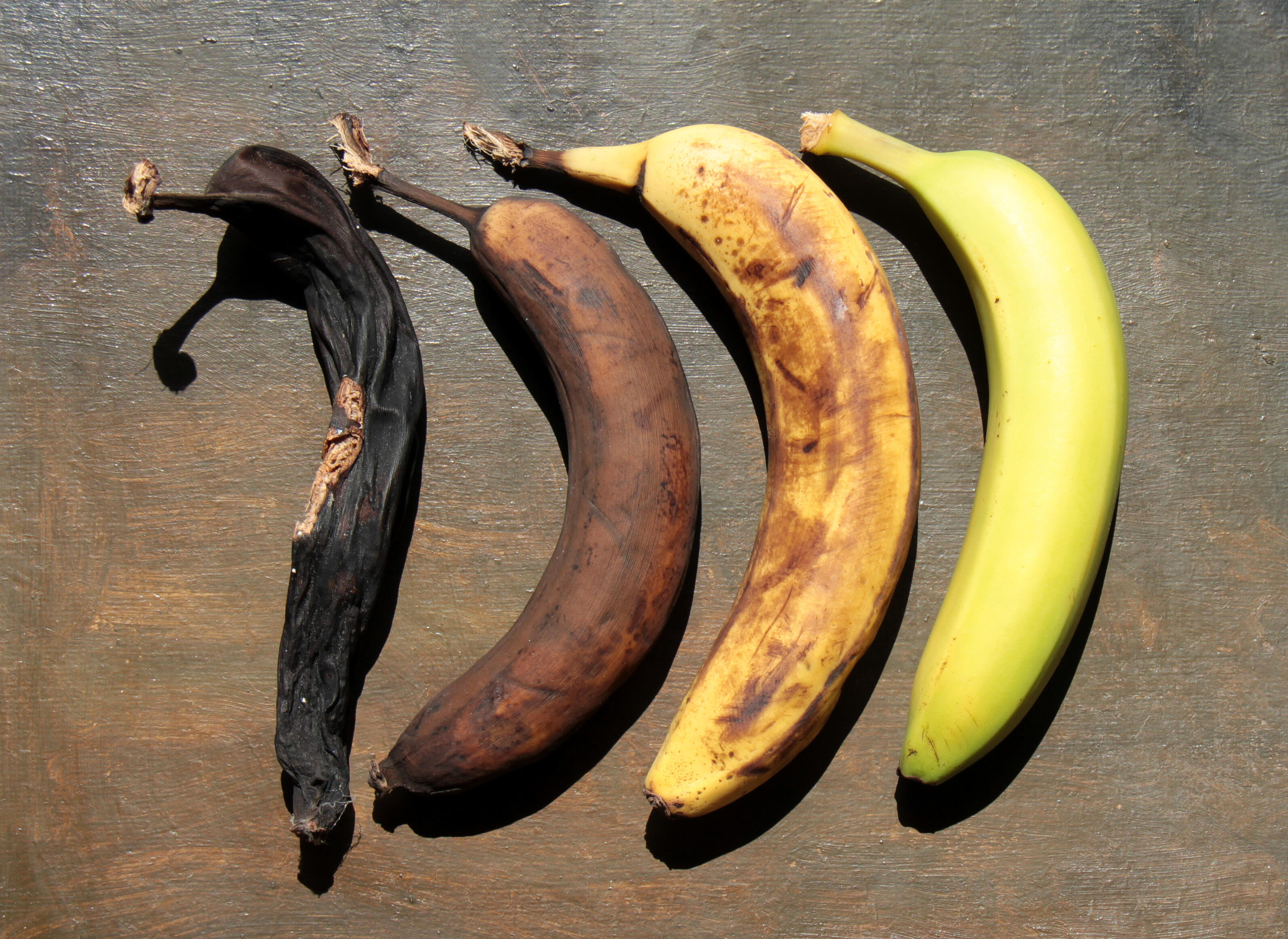 photo: getty images