'All I Want For Christmas' by Mariah Carey Is Most Annoying Christmas Song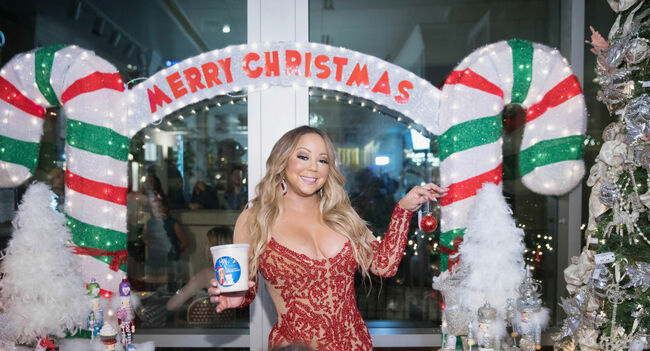 I have read a lot of disappointing headlines recently but this one is by far the most disappointing one. According to a new survey from a cell phone company called Huawei, British people (this survey was taken across the pond) said that Mariah Carey's 1994 Christmas classic is the most annoying song of the holiday season.
First of all, how dare they. They have the audacity to call that an annoying song when they are responsible for such Christmas songs like "Do They Know It's Christmas?" "Wonderful Christmas Time" by Paul McCartney (I love the man dearly) is way more annoying.
I will fully admit that this song is probably my favorite Christmas song. I have always loved it and I will always love it.
Here's the full list of what they say are the most annoying Christmas songs.
1. All I Want for Christmas Is You - Mariah Carey
2. Do They Know It's Christmas? - Band-Aid
3. I Wish It Could Be Christmas Everyday - Wizzard
4. Merry Xmas Everybody - Slade
5. Last Christmas - Wham!
6. Fairytale of New York - The Pogues and Kirsty MacColl
7. Baby, It's Cold Outside - Tom Jones & Cerys Matthews
8. Santa Claus is Coming to Town - Jackson 5
9. Santa Baby - Eartha Kitt
10. Jingle Bells - Andrews Sisters
Photo: Getty

BJ The Web Guy
With you on Saturday's from 10a-2p, and delivering you all the goods on the web 24/7!
Read more