Louis CK Delivers The Jokes To Supportive Crowd at Albany's Funny Bone
When you said the name Louis CK a few years ago usually the first word that came to mind was hilarious. Now when you say that name, or even Google his name, the first things that pop up are controversial, sexual misconduct, and even offensive.
I've been fan of Louis CK's style and brand of comedy since the early 2000s when I saw him on an episode of Comedy Central Presents. When I heard he was doing a popup show right here in Albany I had to get tickets.
A few questions I got asked after purchasing tickets to the show at the Funny Bone were:
Do you feel guilty buying tickets to his show?
Are you going to look at him any differently?
The answer to both are no.
Yeah, Louis has done some things I'm sure you've read about in the New York Times and the #MeToo movement has done a number on him because of it. But he's trying to bounce back and I have to give him credit for this. We haven't seen someone comeback from a #MeToo controversy yet so we're literally witnessing a bit of history.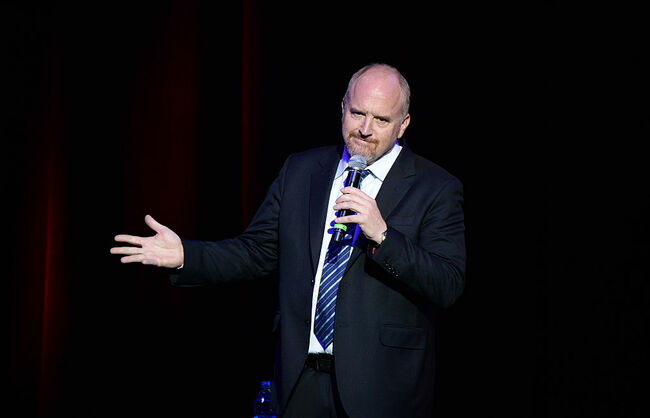 Dick Williams, the MC of the night, opened the show by saying something that really stuck with me. He said "If something we say offends you it doesn't mean we're offensive. It means you got offended. Let's all take ownership of our feelings." I really liked that. The crowd liked it, too because it was met with a huge round of applause.
So how was Louis CK's set? It was fantastic! It was the same brand of comedy that we've all expected from Louis for over 20 years. He opened the show and addressed the fact that he was exposed for doing bad things. He also addressed the controversial Parkland shooting joke that was leaked from a show late in 2018. I'll note that he did not tell that joke in Albany.
Yes there was "offensive" material. Yes there were "vulgar" things said. A few groans from the crowd at times, but that is what he does, and he does it well. He does it smart.
I don't want to give away any of the material he let us hear because I felt like there was a certain trust between him and the crowd that it was our night. He was here for us and we were there for him.
There was no opportunity for leaking any of his new material because we all had to place our phones in Yondr cases. Basically you put it in and the only way to open it is with a special device and we didn't get to use those until after the show was over. I honestly feel like they should do this at all live shows. Just live in the moment.
I'd love to say that there was a crazy atmosphere, but there wasn't. Just people there to enjoy a comedy show.
The crowd was laughing the entire time as Louis worked through new material and jokes that he had written. I think he's well on his way to a comeback at this point.

BJ The Web Guy
With you on Saturday's from 10a-2p, and delivering you all the goods on the web 24/7!
Read more