Trade Rumor: Carmelo Anthony Heading To Boston Celtics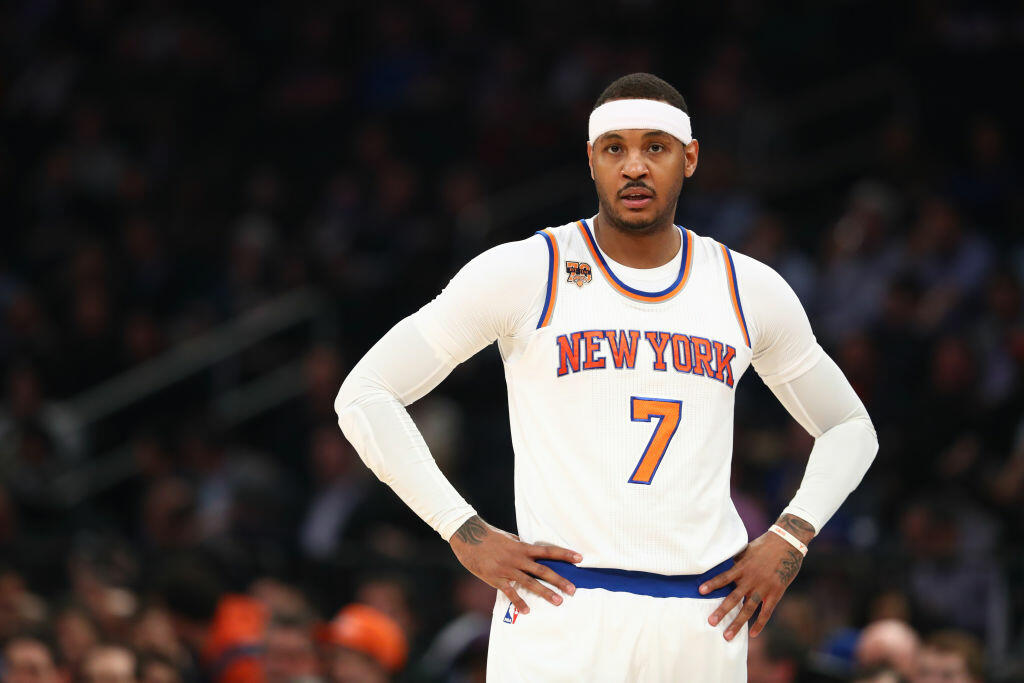 Getty Images
It's not news that the relationship between Carmelo Anthony and the New York Knicks has gone sour. Trade rumors from New York involving sending Anthony elsewhere have been around for months, but now it seems with the Celtics struggling in the playoffs it is more likely that he could end up with the Eastern Conference rivals.
Bleacher Report says that the Celtics interest in Carmelo has increased. They also point out that Boston's coaching staff was interested in Anthony near the trade deadline but Danny Ainge had "reservations." Ainge's tone has apparently changed.

BJ The Web Guy
With you on Saturday's from 10a-2p, and delivering you all the goods on the web 24/7!
Read more