Selena Gomez Reveals Why She Was 'Terrified' To Speak Her Truth On 'Rare'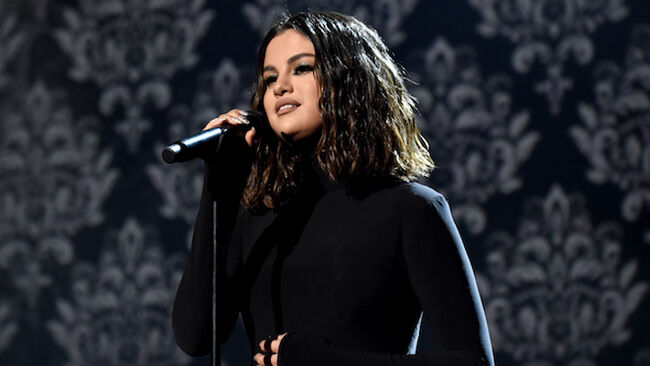 Selena Gomez isn't going to be silenced from speaking her truth anymore.
The "Look At Me Now" songbird got real about all the emotions that went into her latest album Rare. In a new interview with Billboard, Gomez explains how afraid she was to be open and honest about her life in her music for the sake of others — but things have changed.
"I've said this before, but I used to be terrified of saying anything," Gomez told the outlet. "I would find myself protecting people that never protected me or cared for me. I wouldn't want to say the wrong thing, and I wouldn't want people to think that I had any other motive, other than just being a kind person — though that is who I am and I am proud of that. I was just done, you know?"
Gomez went on to say that she was "just done being silent, and I felt like I deserved to have a moment for myself, after going through so much, and throwing that all into this album."
Rare, the Disney alum's third studio record, is perhaps her most confessional yet. The 27-year-old proved as much with her powerful breakup ballad "Lose You to Love Me," which soared to No. 1 on the charts, becoming her first song to do so. "When I wrote the song 'Lose You to Love Me,' I was kind of a mess. It was really difficult for me," Gomez added of the record, believed to be about her ex-boyfriend Justin Bieber. "And by the time we shot the music video at the end of the year, it had a completely different meaning, and it was so freeing."
Photo: Getty Images