Bastille's Dan Smith Describes Tedious Process Behind New Album
Bastille frontman Dan Smith says the good part of having a recording device on his person at all times is that he never loses song ideas. Whenever and wherever inspiration strikes, Smith is ready to record the idea into his phone.
Smith is disciplined when it comes to his inspiration. He told Q104.3 New York's "Out of the Box" with Jonathan Clarke that he often withdraws from social situations to sing into his phone. While he says it's "quite embarrassing," it pays off since he pre-empts potential writer's block by always having ideas to work on.
The down side of all that? You eventually have to make songs out of those ideas. Smith says his first project when Bastille got off the road in November was to lock himself in the studio for some 10 days and sift through hours and hours and hours of voice memos.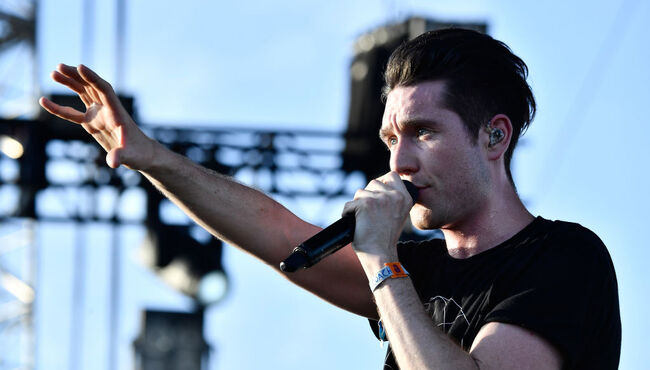 "The sort of more boring disciplined side of it is then finding the time to sit down at a piano and listen back through the notes and it's kind of like, there's a weird mix of it being quite boring and administrative 'cause you're going through stuff," Smith says. "But then also you're like, 'Oh, I love that!' You self-edit, stuff jumps out and that's often with me the genesis of songs. Sometimes they come whole, but sometimes it's like these little scraps on the phone.
About half of Bastille's forthcoming new album, Quarter Past Midnight, was written from old voice memos Smith worked out in his studio.
"I don't know what it's like for other people, but for me, stuff just pops into my head," Smith told "Out of the Box." "And it's really just a case of like, 'I either sing this into my phone or this goes away into the ether and I never find it again.'"
You can hear the new single "Quarter Past Midnight" above. You can hear the full "Out of the Box" interview below.
When Bastille goes back on tour, you can get all the dates here. Smith promises more news on the new album is coming soon.
Photo: Getty Images