The 400 plus Horsepower Snow Blower!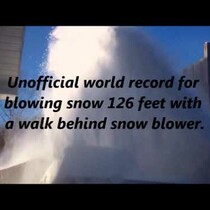 Posted February 28th, 2014 @ 12:52pm
I have to say at this moment in time even the Winter weather lovers are about ALL DONE with it! One of our friends from the Great White North decided to fight back against Olde Man Winter by building a snow blower with a 400 plus horsepower V8 Chevy engine!!! See for yourself...