Billy Ray Cyrus is back with "Achy Breaky 2"!!!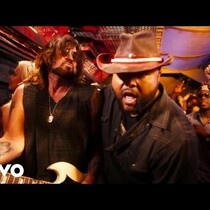 Posted February 12th, 2014 @ 4:01pm
Maybe be Billy Ray Cyrus got tired of seeing Miley do all the ridiculous stuff so he decided to do a sequel to "Achy Breaky Heart" but this time add a little rap music to the mix! See the video below but be warned there is some twerking and other things that might be questionable...