Best Trained Dog in The World!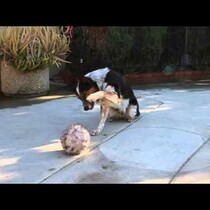 Posted April 7th, 2014 @ 9:00am
When I was growing up I thought it was cool when our dog would shake hands. This is the best trained dog in the world. No really. Watch this video of Jumpy and I'm sure you'll agree.
For 2500 River VIP points enter JUMPY on this page before midnight tonight.