We had some fun at Renzo Gracie's Academy!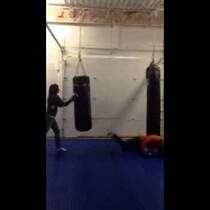 Posted February 14th, 2014 @ 4:18am
Recently, we had the opportunity to stop by Renzo Gracie's Academy in Latham to check out the place! Bruno, one of the wonderful instructors there, gave us a great tour!
You know how competitive we are.... so we shot this quick video to prove who's tougher... Kevin or Shanna!